---
7:43 PM
Shorta / Enforcement (2020) English language
For unclear reasons, a young immigrant taken into police custody has fallen into a coma. Meanwhile, two police officers are on routine patrol in a notorious Copenhagen ghetto area. When the news of the youngster's death gets out, all hell breaks loose and the two edgy (anti)heroes have to fight tooth and claw for a way out. A sharp-edged adventure of life-and-death urgency that delivers an acute social commentary, without resorting to simpleminded blame games or clean-cut definitions.
Activate your browser's adblock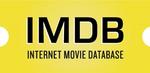 INFO: Σε περίπτωση που η ταινία σας κολλάει πατήστε pause (παύση) για 2 με 5 λεπτά το πολύ, ώστε να φορτώσει.
In case your movie is stuck press pause for 5 minutes in order for it to load.
Views:
29
|
|
|