---
7:50 AM
Peace / Leave No Man Behind (2019) English language
The story of four American soldiers in WW2, who after they witness a vicious murder of an innocent civilian at the hands of their platoon Sergeant, are sent on a reconnaissance/suicide mission led by a local partisan, an elderly man whose indeterminate loyalties add to the terror and confusion that engulfs the Americans as they are hunted by an unseen enemy. Peace centers around young men in the midst of war.
Activate your browser's adblock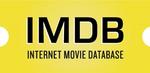 INFO: Σε περίπτωση που η ταινία σας κολλάει πατήστε pause (παύση) για 2 με 5 λεπτά το πολύ, ώστε να φορτώσει.
In case your movie is stuck press pause for 5 minutes in order for it to load.
Views:
36
|
|
|