---
5:07 PM
Happily (2021) English language
After 14 years of marriage, Tom and Janet still can't keep their hands off each other. When they discover their friends are resentful of their constant public displays of affection, the couple start to question the loyalty of everyone around them. Then, a visit from a mysterious stranger thrusts them into an existential crisis, leading to a dead body, a lot of questions and a very tense vacation.
Activate your browser's adblock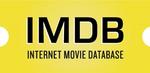 INFO: Σε περίπτωση που η ταινία σας κολλάει πατήστε pause (παύση) για 2 με 5 λεπτά το πολύ, ώστε να φορτώσει.
In case your movie is stuck press pause for 5 minutes in order for it to load.
Views:
5
|
|
|