---
8:32 AM
Climax (2020) English language
The film is about a couple, who, on a fun trip, end up in a desert which has a board written: "Do not Enter". But still, they enter the desert and start chilling around. All of a sudden, they start facing crazy problems. Left with no choice, they escape from the desert and reach a local police station to complain about things. But their problems become even bigger there. Who are these people? Why are they troubling the couple? and how do they escape from there is the whole story of the film?
Activate your browser's adblock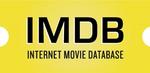 INFO: Σε περίπτωση που η ταινία σας κολλάει πατήστε pause (παύση) για 2 με 5 λεπτά το πολύ, ώστε να φορτώσει.
In case your movie is stuck press pause for 5 minutes in order for it to load.
Views:
38
|
|
|